Hits: 7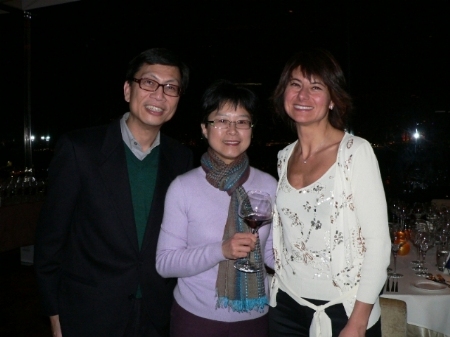 Luciano Sandrone's daughter Barbara says she doesn't know how to make a "short" speech. Surely enough for someone so long on her passion for art!
Interestingly, when she discusses the 8 vintages introduced that evening, she spoke at the greatest length about 2002. "It's not an off-vintage." Absolutely no blame on Mother Nature. She just explained how they have done the best to craft the best possible wine. A true servant of Nature. As Francis Bacon aptly says: "Nature cannot be ordered about, except by obeying her."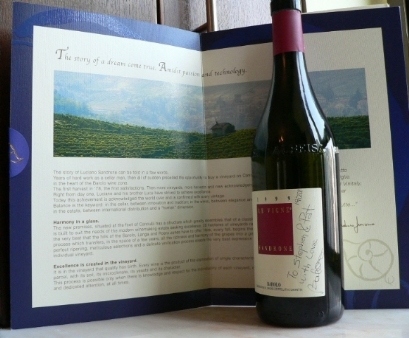 The nicely produced booklet says: "The story of a dream come true. Amidst passion and technology." Every drop of Sandrone attests to this dictum. Futile discussing "traditional" vs "modernist" approach. I think they go for Perfection, no more and no less. You can fault them only for this, as people complain that Heifetz never plays a wrong note.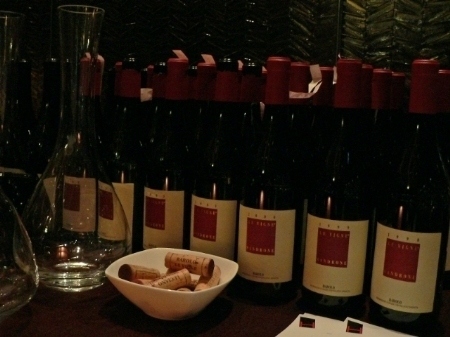 Highlight of the evening was a vertical tasting of 7 vintages of Le Vigne: 1998, 1999, 2000, 2001, 2002, 2003 & 2004.
1999, 2001 and 2004 stand out as the most classical and most balanced. 1999 has the benefit of age, but 2004 is truly astounding, precocious like a Heifetz, and so Sandronely perfect. Thanks Mother Nature!
The three most respected Barolo winemakers for Barbara:
Roberto Voerzio
Bruno Giacosa
Borgogno
She also likes Aldo Conterno. Polite smile at the mention of Angelo Gaja.
Embarassing questions for Barbara:
Do you keep up with what Robert Parker or James Suckling have to say about your wine? Pause … err, they are good in getting the public know more about our wine … when James Suckling declared 2000 to be a perfect year for Piedmont, we were rather surprised …
Do you drink Bordeaux? Pause … an embarassing shake of her head. Well, that's why we need wine critics.