Hits: 5
For novices like us, this is an excellent crash course in Burgundy .
I tried hard to read about Burgundy, but it seems the more you read, the more confused you become.
But now, six glasses later, Burgundy becomes real. 
Is this because of the wines …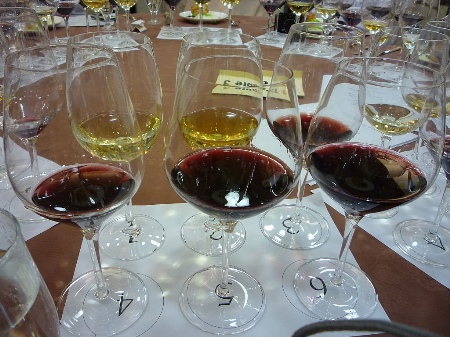 Or the passion of Etienne Paumier, who oozes Burgundy with his every breath? 
(Paumier is Brand & Marketing Manager of Onereddot Fine Wines)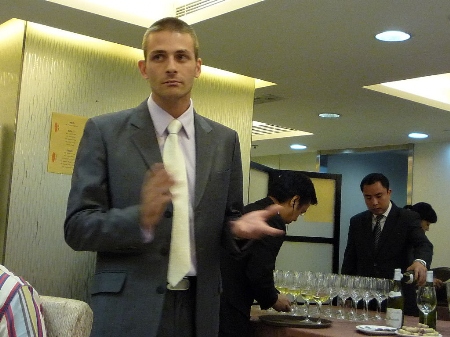 We started with a young, fleshy 2005 Puligny-Montrachet from Jean-Louis Chavy.  Delightful young girl who loves to talk.  And nice to look at too, but as forgettable as the food that evening.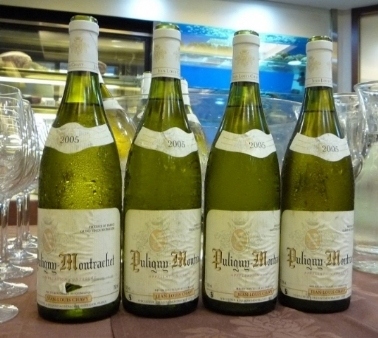 Not so with the 1996 Meursault 1er Cru Les Gouttes d'Or from Leroy.  Like watching a beautiful sunset that you wish would never end.  No doubt, this is called "Tears of Gold".  Unforgettable stuff, but not a daily drinking wine at $1,264 a bottle.
The 2004 Gevrey-Chambertin from Christian Serafin is an entry-level red Burgundy, perhaps like a Barbera?  Etienne nodded politely.  But for $582, you can buy a reasonably good Barolo or Barbaresco!
Surprisingly, it goes very well with the ox tail soup.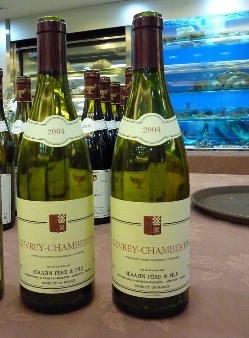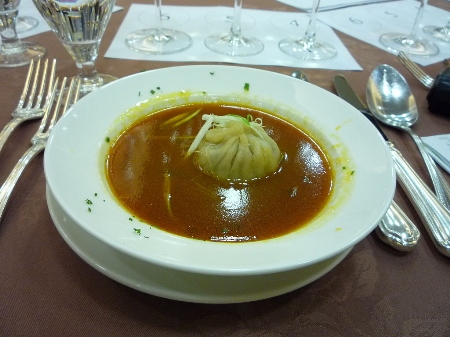 The 2006 Vosne-Romanee 1er Cru from Gros Frere & Soeur begins to show some complexity, although it is rather closed at this stage.  Smells of Chinese black tea (普洱) in addition to wet earth.   A $850 wine.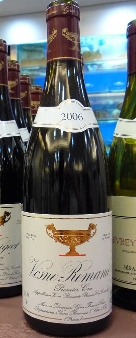 The 2006 Richebourg Grand Cru from Gros Frere & Soeur is no doubt the best wine of the evening.  Unfathomable depth, with the usual complexity and balance typical of a great wine.  Seems a young Burgundy is more approachable than a young Bordeaux or young Barolo.  The only glass my wife finished that evening, which tells something.  (Her absolute passion goes almost exclusively to Italian wine).  But this is a $2,550 wine!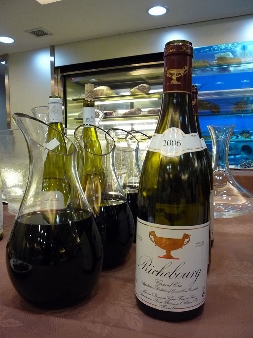 The 2006 Clos Vougeot Grand Cru "En Musigni" from Gros Frere & Soeur is again a big wine, but much more closed than the Richebourg, perhaps because it was not decanted.   This is a more affordable wine at $1,320.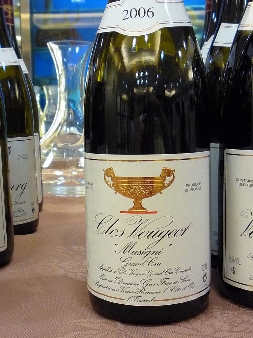 Before this wine dinner, we have had about 3 dozen bottles of various Burgundies, including a 1995 La Tache, just to get a feel of this great wine.  Which gave us only a rather vague idea of what Burgundy is.  Until this very systematic exploration.
Clearly, Burgundy is about finesse rather than structure.  More feminine than masculine.  For the top wines, you are also awarded with power.  
But the most important advice is: never look at the price tag. 
This is a wine for lovers.  Can't put a price, any price.
The food at Megan's Kitchen is more spectacle than substance.  Almost the opposite of Burgundy. 
But just for the records …
鮮蟹肉蛋白焗燕窩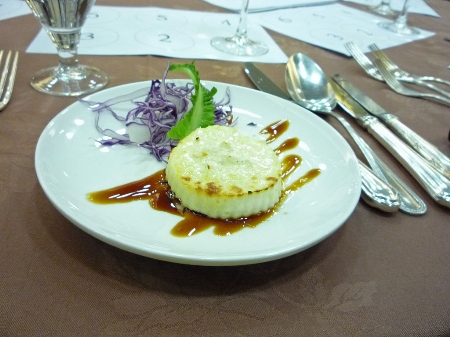 荷香籠仔蒸海青斑柳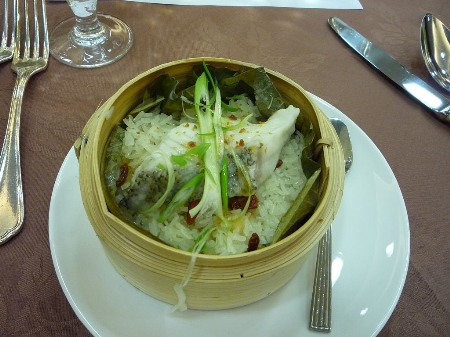 酥炸腐皮日本和牛春卷
酥皮焗原隻鮑魚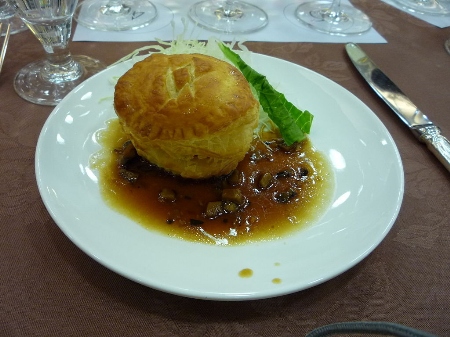 香煎日本山形縣A4和牛漢堡